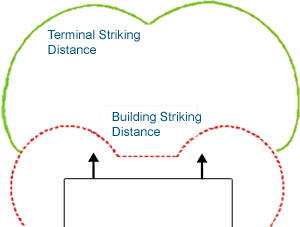 Striking distance is influenced by geometry and dimensions such as height, width, radius and altitude all have effect.

Corners and edges cause an up-leader to be launched when the down-leader is at a greater distance than do flat surfaces.

This striking distance is calculated for all directions from the terminal and from the structure resulting in two surfaces.